....Elena Kazakova..Elena Kazakova..Elena Kazakova..Елена Казакова....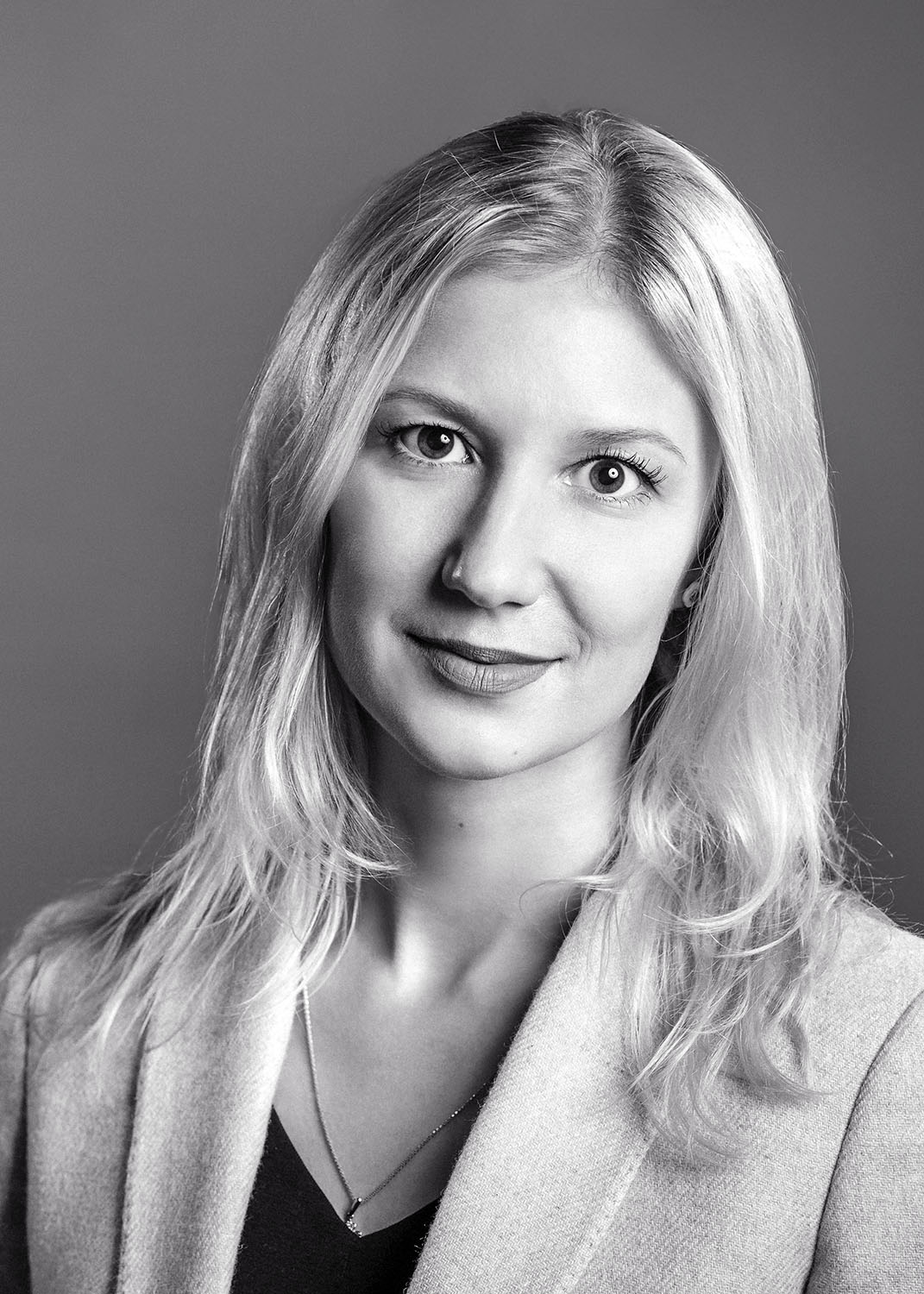 ....Juriste senior..Senior associate..Jurista senior..Старший юрист....
....
Elena a rejoint le cabinet en 2012 (Brandi Partners devenu Hérès Avocats). Avant d'intégrer Hérès, Elena a bénéficié de 3 ans de collaboration au sein du cabinet d'avocats français à Moscou.
Elena exerce principalement dans les domaines du droit des sociétés et droit commercial. Forte de son expérience de plus de 8 ans en droit russe, elle intervient auprès de la clientèle étrangère, dont des PME, sur tous les aspects corporate de l'implantation et leurs activités en Russie. Elle se spécialise également dans la rédaction et l'analyse des contrats commerciaux, secrétariat juridique, aussi bien que dans le domaine du droit de la concurrence.
..
Elena joined the firm in 2012 (Brandi Partners now Hérès Avocats). Before joining Hérès, Elena spent 3 years working for the French law firm in Moscow.
Elena practices mainly in the areas of corporate and commercial law. With more than 8 years of experience in Russian law, she works with foreign clients, including SMEs, on all corporate aspects of the establishment and their activities in Russia. She also specializes in the drafting and analysis of commercial contracts, legal secretariat, as well as in the field of competition law.
..
Elena se unió a la firma en 2012 (Brandi Partners se convirtió en Hérès Avocats). Antes de unirse a Hérès, Elena realizó 3 años de colaboración en el bufete de abogados francés en Moscú.
Elena practica principalmente en las áreas de derecho corporativo y comercial. Con más de 8 años de experiencia en derecho ruso, trabaja con clientes extranjeros, incluidas PYME, en todos los aspectos de la implementación corporativa y sus actividades en Rusia. También se especializa en la redacción y el análisis de contratos comerciales, secretaría legal, así como en el campo del derecho de la competencia.
..
Елена начала свою работу в Hérès (ранее – Brandi Partners) в 2013 году. До присоединения к Hérès Елена работала в практике корпоративного и антимонопольного права московского офиса французской юридической фирмы Gide Loyrette Nouel.
Более 8 лет Елена консультирует российских и международных клиентов, включая предприятия малого и среднего бизнеса, по вопросам корпоративного, коммерческого и трудового права. К сфере ее специализации относятся вопросы создания и сопровождения деятельности компаний на территории России, составление и анализ коммерческих и трудовых договоров, различные вопросы структурирования деятельности компаний в России, комплаенс и защита персональных данных.
....
....
Expertise..Expertise..Especialidad..СПЕЦИАЛИЗАЦИЯ
....
....Droit des sociétés..Company law..Derecho de sociedades..Корпоративное право....

....Droit commercial..Commercial law..Derecho Comercial..Коммерческое право....

....Fusions et acquisitions..Mergers and Acquisitions..Fusiones y adquisiciones..Слияния и поглощения....

....Droit de la concurrence..Competition law..Ley de competencia..Антимонопольное право....

....Conformité..Compliance..Conformidad..Комплаенс....

....Protection des données personnelles..Data protection and privacy..Protección de datos personales..Защита персональных данных....

....Secrétariat juridique: création des personnes morales, approbation des rapports et des bilans comptables annuels, liquidation des personnes morales..Legal Secretariat: creation of legal entities, approval of annual reports and annual balance sheets, liquidation of legal entities..Secretariado jurídico: creación de personas jurídicas, aprobación de los informes y los balances contables anuales, liquidación de personas jurídicas..Юридический секретариат: создание юридических лиц, утверждение годовых отчетов и годовых бухгалтерских балансов, ликвидация юридических лиц....
....Langues..Languages..Idiomas..Языки....
....Russe..Russian..Ruso..Русский....

....Français..French..Francés..Французский....

....Anglais..English..Inglés..Английский....
....
Parcours..Experience..Educación..ОБРАЗОВАНИЕ
....
....Université de San Diego, Etats-Unis, LL.M. Droit international, 2008 – 2009..University of San Diego, USA, LL.M International law, 2008 - 2009..Universidad de San Diego, EE. UU., LL.M. Derecho internacional, 2008 - 2009..Университет Сан-Диего, США, магистр международного права (2008 - 2009)....

....Collège d'Europe de Bruges, Belgique, Master en Droit européen, 2007 – 2008..Europe College of Bruges, Belgium, Master in European Law, 2007 – 2008..Colegio de Europa Brujas, Bélgica, Máster en Derecho europeo, 2007 - 2008..Колледж Европы (College of Europe), Брюгге, Бельгия – магистр европейского права (2007 - 2008)....

....Université d'Etat de Krasnoyarsk, Russie, Droit international, 2005..Krasnoyarsk State University, Russia, Russian and International Law, 2005..Universidad Estatal de Krasnoyarsk, Rusia, Derecho ruso e internacional, 2005..Красноярский государственный университет, специализация - международное право (2005)....
....Moscou..Moscow..Moscú..Москва....